Do you want to see designs and decorations from several cultures, times, and countries?
Enjoy Islamic decorations from different Islamic times such as Fatmi, Mamluk, Ottoman, and Andalusian, and different designs from Arab and European countries such as Turkey, Morocco, Turkey, and Andalusia (Spain).
See all of that in one place. In Manial Palace Museum. The palace of Prince Mohamed Ali dates back to Mohamed Ali Pasha's family.
Who is Prince Mohamed Ali?
He is Prince Mohamed Ali Tawfiq, the second son of Khedive Tawfiq. He was the crown prince many times during his life so he built this palace to be his rule seat when he would become the Khedive (the ruler).
He was famous for his passion to collect antiquities and was willing to turn his palace to be a museum after his death. 
What is the classification of Prince Mohamed Ali Palace?
Prince Mohamed Ali put the design this palace (the building and decorations) himself, and this is documented on the slab placed at the entrance of the palace. 
The palace is surrounded by walls that resemble the walls of the fortress.
Reception Building:
It is dedicated to welcoming visitors to ceremonies. This building consists of two floors and has different decorations from different styles, but what special in this building are the Levantine hall and the Moroccan hall.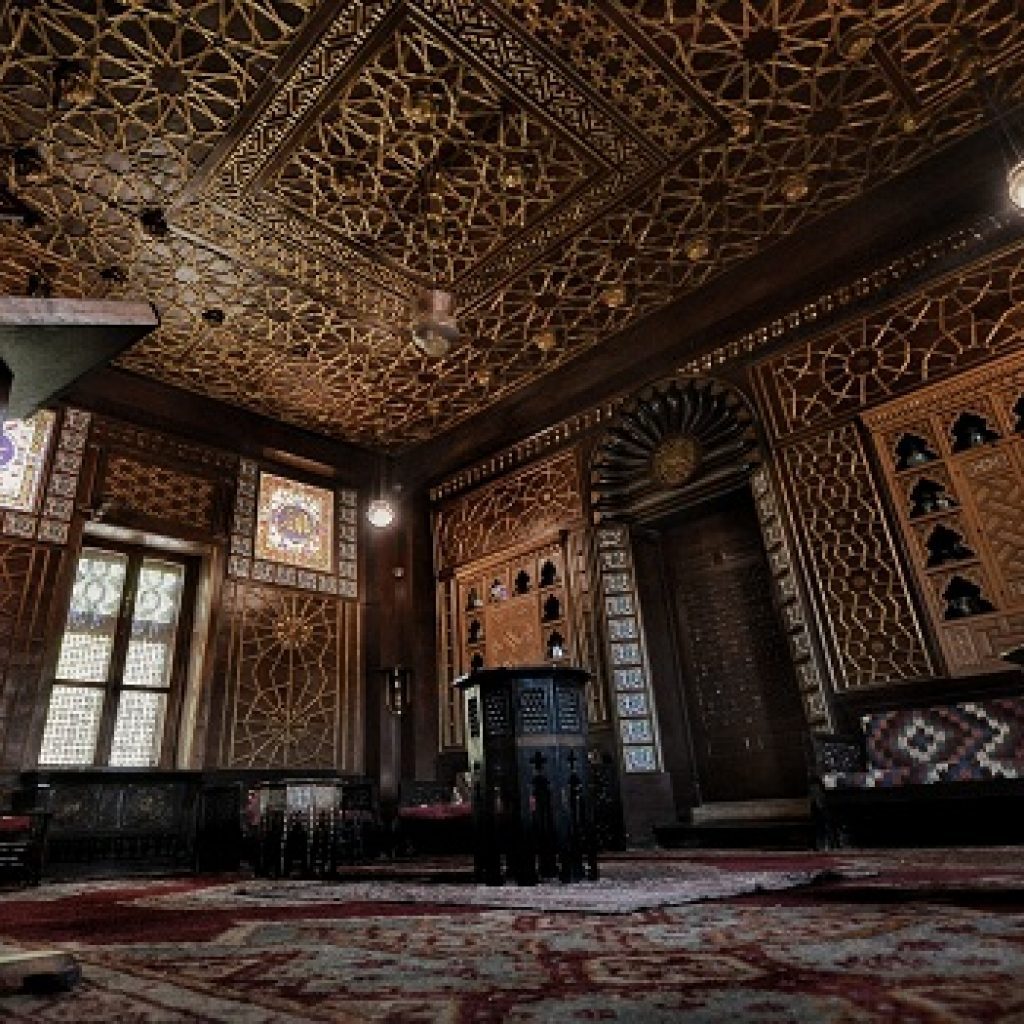 This mosque is built in 1933. It is divided into two parts and characterized by unparalleled decorations and design.
Clock Tower design was influenced by Moroccan architecture.
The Residential Building:
This building consists of two floors. The first floor was for housing and holding personal meetings.
There are stairs for the second floor containing the bedrooms, but this floor is not allowed to be visited.
You can see that there is a giant portrait of Mohamed Ali Pasha the founder of the royal family beside the stairs. 
Throne Hall:
This room has the ruling throne that prince Mohamed Ali was supposed to rule from it.  It is characterized by the decorations on the ceiling that presents the sun disk with its golden rays.  This hall contains a lot of oil paintings of Pashas and Khedives of Mohamed Ali's family.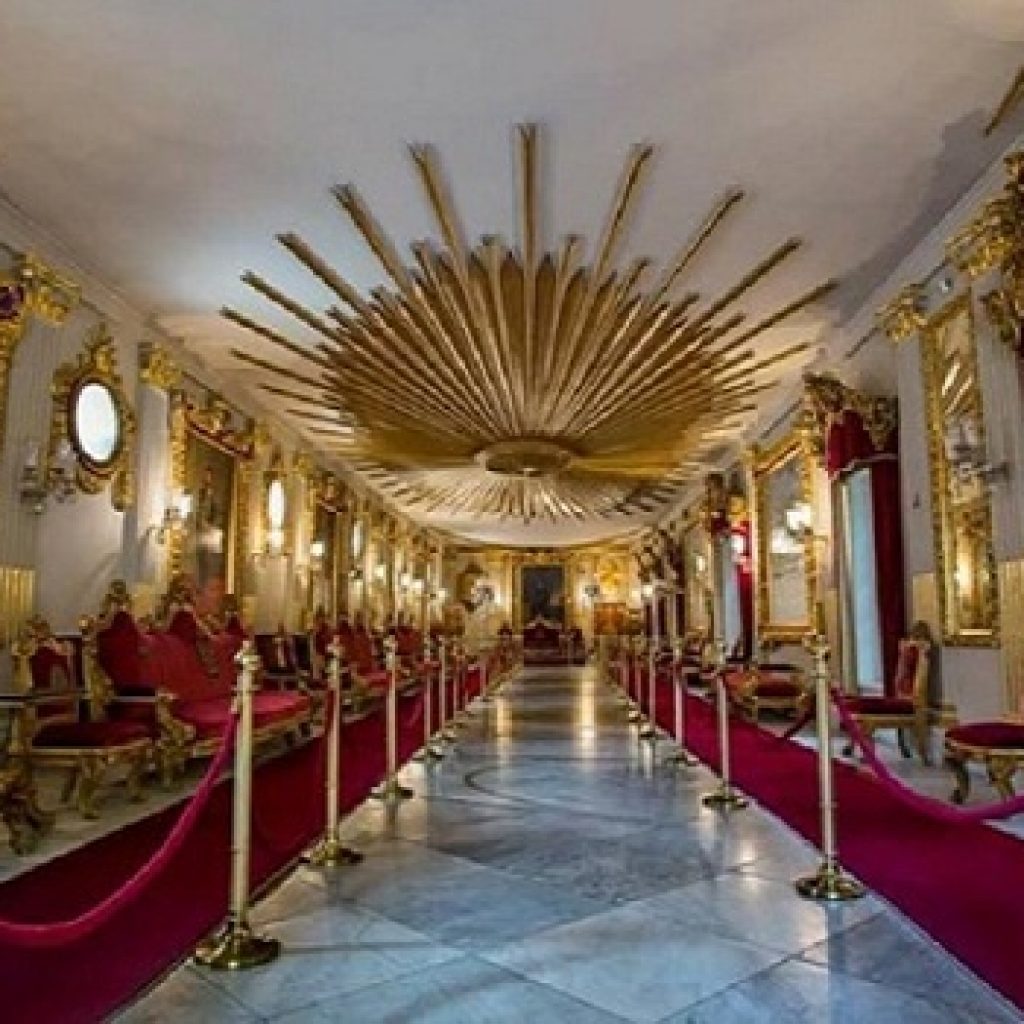 It is a wonderful garden surrounding the palace buildings and contains unique trees and plants.
This building is added in 1963 after Mohamed Ali's death. It displays mummified animals, birds, and reptiles that have been hunted by Khedive Tawfiq and Prince Yusef Kamal.
If you want to spend a unique time in a unique place, Explore Egypt Tours recommends this day tour for this magnificent palace that is located in Manial – Al-Rawda Island.